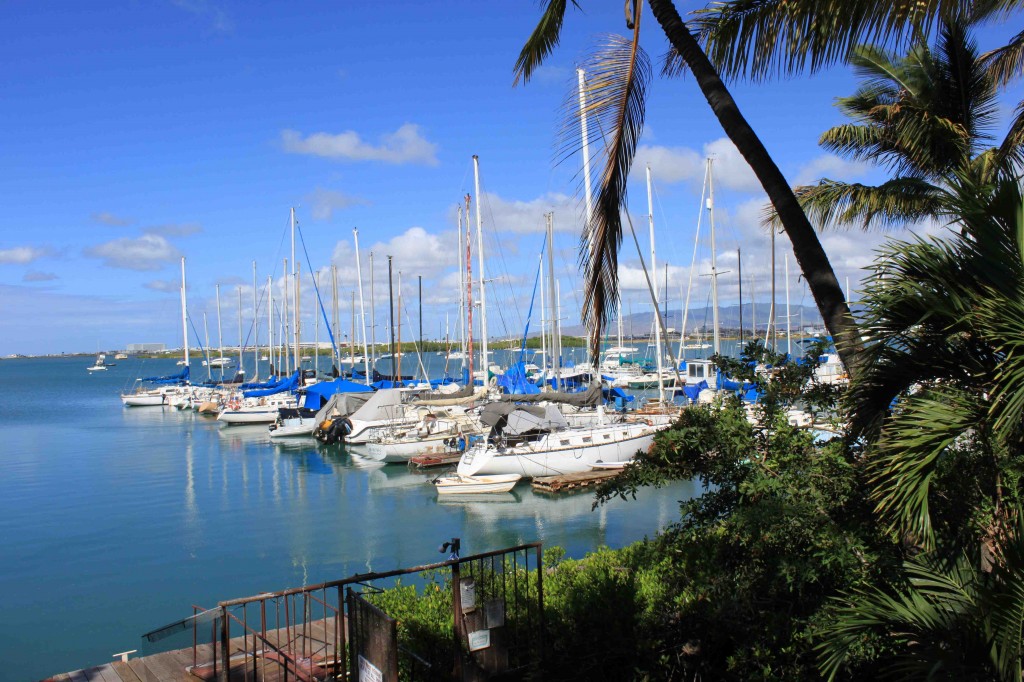 Anchored on the sunny shores of Keehi Lagoon in Honolulu, Hawaii sits La Mariana Sailing Club. With 110 slips, utilities, amenities and coming soon a club house, La Mariana Sailing Club is a private marina which operates to serve the marina community of Hawaii.
Operations orginally started pre-statehood in 1955 with 13 people, 13 boats with the largest boat being 13 feet long. The initial membership fee was $2.00 with the monthly fee set at $.50. Since then La Mariana Sailing Club has grown into a fully operating marina with aloha.
La Mariana Sailing Club offers permanent slips to sailboats only, with no liveaboard possibilities. Any questions concerning the marina may be answered at 808-841-2173.