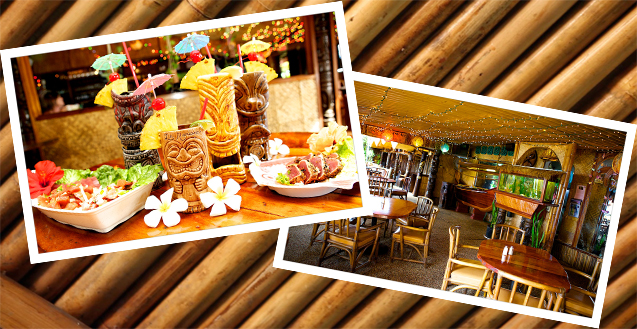 Nestled on the shores of Keehi Lagoon in Honolulu, Hawaii sits La Mariana Tiki Bar and Restaurant. Founded in 1957 by Annette and Johnny Campbell, La Mariana continues to serve as a historic reminder of the old days of Hawaii and has become a museum of Hawaiiana collected from many of the beautiful and most famous tiki-themed restaurants of the past. From the ground up La Mariana is the last original tiki bar in Honolulu, Hawaii, as well as a living tribute to Annette Nahinu whom single handedly brought about this island oasis.

Today when you walk in the restaurant you will see the collective dedication that Annette felt towards keeping historic Hawaii alive. Whether it be the old carved tikis from the Shearton's Kon Tiki Room or the Koa Wood Tables from Don The Beachcomber you will find yourself transported to a time long ago when most of Hawaii was still pineapple fields. La Mariana welcomes the slow, unhurried pace of elegant dining that has all but disappeared in Hawaii. The great Island-style restaurants have been replaced by fast food outlets and high-priced glitz. On your next visit here perhaps we could suggest you try one of our famous mai tais or zombies to assist your time travel journeys.
We look forward to your visit with us.
May La Mariana Give You Peace, Happiness, and Love.
Much Aloha and God Bless!